Yes you read the title correctly - I just bought
this
Betsey Johnson bag retail valued at $38 for just
$6 including shipping !
Brown Cheetah Blossom Crossbody
To get the bag at that price I used a promo code that was to sent me through the FREE app
Wrapp

-- I have used these free gift cards from Wrapp before --
and since
Little Black Bag
already offers products at an amazing discounted price this was on sale for $15 !! Which meant with the $15 promo code
I just had to pay the shipping = $5.95 !!
-- Check out the other fabulous items I've gotten from LBB --
Now this exact Betsey Johnson crossbody bag is sold out on
Little Black Bag
but that doesn't mean you still cant score an awesome deal on another bag !
This
Marcita Satchel Handbag
is on LBB for $50 (PLUS 2 bonus items) right now !! I remember seeing this in Sears back when I was shopping for my post -
Affordable Holiday Gift Ideas for "The Fashionista" on Your List
- and drooled over it but couldn't imagine spending the full price on it ( $90 I believe ) Even today it is still $60 at
Sears
!!
--- Now back tracking to the Wrapp app, I also just purchased this evening a trial sized nail polish from an awesome Etsy shop,
Spellbound Nails
, for $1.50 shipped !
Seriously guys I am obsessed with this app !!
I mean its totally free and you send and receive FREE gift cards, promo codes etc !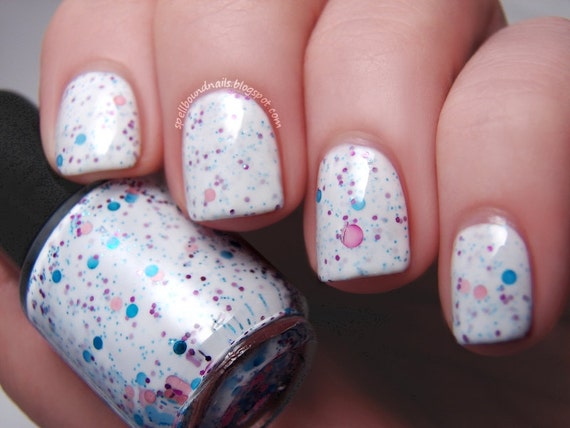 Have you used Wrapp before ? If so what did you use it to get ?